Censorship, or the Wisdom of the Simian Trinity
Rupendra Guha-Majumdar

Associate Professor (Retired), Department of English, University of Delhi
Keywords:
Civilisation, memory, freedom, censor, repress, intolerance, arête, humanism, transgression, mystic
Abstract
Since early civilisation, mankind has revealed the dual tendency, after acquiring the myriad skills of articulation, to control, repress, edit in subjective and objective terms, that which is naturally expressed by the human mind and body in the varied contexts of myth, history  and contemporary, socio-political consciousness. This urge has been simultaneously complemented by that of recording, composing and theorising the paradoxes of censorship through art, literature, philosophy and other pulses of meditation in cultures stretching across the world from the Orient to the Occident, with the implicit hope of counterpointing the gravitational pulls of mutability in mankind's natural striving to ascend to the infinite beyond.
References
The Upanishads
Homer, The Iliad (760 BC)
The Book of Job, The Tanakh (Hebrew Bible)
Gautama Buddha, The Dhammapada (6th cent BC?)
Heraclitus, Fragments (late 6th cent BC? )
Confucius, Code of Conduct (6th cent BC ?)
Aeschylus ,The Oresteia (458 BC)
Seneca, Ten Tragedies (20 AD; 1581)
Everyman (1510), (Anonymous author)
Machiavelli, The Prince (1532)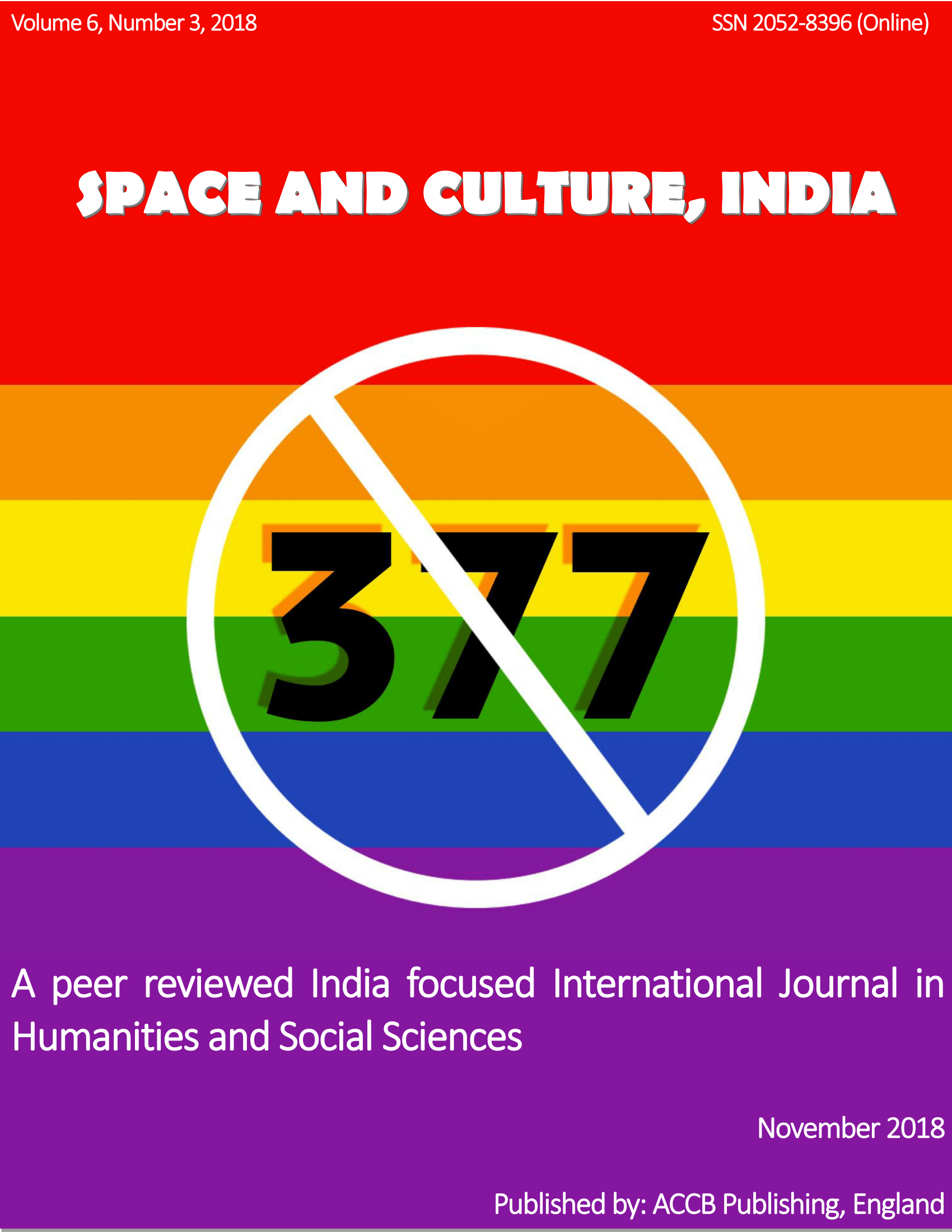 How to Cite
Guha-Majumdar, R. (2018). Censorship, or the Wisdom of the Simian Trinity. Space and Culture, India, 6(3), 41-45. https://doi.org/10.20896/saci.v6i3.401
Copyright (c) 2018 Rupendra Guha-Majumdar
This work is licensed under a Creative Commons Attribution 4.0 International License.
Authors retain copyright and grant the journal right of first publication with the work simultaneously licensed under a Creative Commons Attribution License that allows others to share the work with an acknowledgement of the work's authorship and initial publication in this journal.
Authors are able to enter into separate, additional contractual arrangements for the non-exclusive distribution of the journal's published version of the work (e.g., post it to an institutional repository or publish it in a book), with an acknowledgement of its initial publication in this journal.
Authors are permitted and encouraged to post their work online (e.g., in institutional repositories or on their website) prior to and during the submission process, as it can lead to productive exchanges, as well as earlier and greater citation of published work (See The Effect of Open Access).